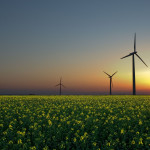 Consumer group Which? and FSB (Federation Of Small Businesses) is calling for an investigation into the broken energy market. The two groups have recently written a joint letter to Ofgem outlining the issues and claim 9 out of 10 consumers believe it needs probing.
The "big six" energy companies supply almost 95% of the domestic market and 70% of the UK's electricity is generated by the companies, said Which? director Richard Lloyd. "What we're saying to regulators is: 'You haven't addressed the uncompetitive nature of the wholesale market'," he added.
myelectricradiators. ...
Read more ...