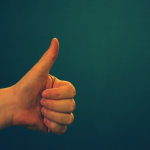 Are you a current property investor or maybe you're looking to buy a property to let for the first time? Then perhaps you're wondering how on earth your going to heat your apartments whilst ensuring that the energy meter for each accommodation remains separate. While it is possible to fit gas meters for each living accommodation, it is just not practical in terms of expenditure. However don't panic, there is a quick, reliable and low operating and installation cost central heating answer.
Low Installation expenditure
Installation expenditure is virtually zero in comparison with rerouting and installing ghastly expensive gas meters and pipes for each living acco ...
Read more ...