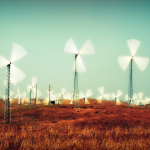 The European Commission President Jean Claude Juncker yesterday announced a £250bn investment plan to navigate brand new ventures throughout Europe, encompassing renewable energy and power network upgrades.
Mr Juncker stated that the European fund would "breath new life" into Europe.
The core is a €21bn fund which would produce funds for infrastructure projects. Mr Juncker is counting his lucky stars that the remaining funds come in the form of private investors as only €16bn would actually materialise from the European Union budget.
Bernadette Segnol the general secretary of the European Trade Union Confederation urged that the commission was relying on a Read more ...