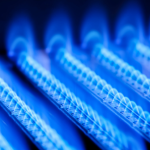 Earlier this year the Philip Hammond announced a new plan that gas central heating is to be phased out by 2025. Every new home built after 2025 will be made to install an alternative heating system to keep warm as no new properties will be connected to the gas grid. So what are the options? Thankfully we anticipated this years ago and has been increasing our product ranges performance ever since allowing us to offer the latest and most energy efficient non gas powered heating systems on the market. Ground breaking electric heating is paving the way in the UK as we embrace greater efficiency and a carbon conscious decade.
Will there be no more gas boilers by 2025?

In March earlier this year Chancellor Philip Hammond promised to mandate the end of fossil fuel heating systems instead vowing for new homes to increase insulation performance and putting an end to a mains grid gas connection from 2025. Existing properties will remain accessible to gas this statement has given property owners something to think about with newer alternative efficient heating systems.
Is electric heating energy efficient?
New technologies are increasingly being incorporated to our electric radiators that help drive down emissions. All electric radiators are 100% energy efficient meaning that the entire consumption of electricity is converted into heat (unalike gas boilers) leaving no wasted energy. On top of this electric radiators posses intelligent energy saving features designed to trim your monthly energy bill together with conserving energy. Our electric radiators come with digital weekly programming allowing you to schedule heating to your every need giving you the opportunity to select different temperatures to individual radiators throughout your home. This is one way of lessening your energy consumption.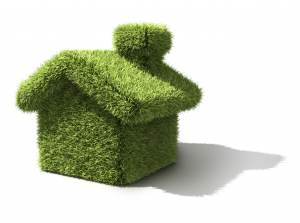 What are electric radiators?
We have advocated electric heating in the UK for over a decade after being a pioneer to the latest eco conscious low carbon electric heating systems. Electric radiators offer an excellent way to heat your property without wasting energy. They are reasonable to run too! We undertook a 'real world' study specifically investigating the running costs of eco electric radiators vs gas central heating and the results which I'm sure you will agree are very impressive. We found that the latest energy efficient electric radiators offer the ability to rival traditional gas central heating. On top of this solar panels or wind turbines also offer the ability to power electric radiators directly, providing your home a free and green heating system. Importantly there is no combustion with an electric radiators meaning there are zero emissions so no chance of carbon monoxide entering your home or the need for annual servicing.
The era of inept electric heating systems which cost a bundle to run are thankfully well over. Regardless of your properties needs you can be accommodated with today's ultra advanced eco electric heaters as the UK continues to progress with it's environmental targets. There will be an even greater expansion in the electric heating sector as more and more households seek to replace inefficient central heating in favour of a low carbon and greener alternative. If your a homeowner, tradesman or property developer and you would like a head start in choosing your electric alternative head to My Electric Radiators .com