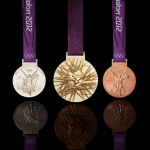 So what exactly are the best electric radiators on the market?
In the past electric heating has automatically generated a shriek followed by an automated notion 'this is going to cost a fortune'. Well through advances in electric heating technology thankfully those days are long gone. It is extremely important to realise that not all electric heating devices are the same nor do they all posses low running costs. This guide is designed to help you steer away from cheap or expensive electric heating devices that will put a hole in your wallet in running costs while others systems such as the SlimPro economy electric radiators are rivalling traditional gas central heating.
Panel heaters
Often advertised as being extremely 'slim' the floor in this you might observe is how the panel heater is able to heat a room whilst retaining heat in such a slim body. They can be sleek and aesthetically pleasing and usually low priced too, but don't let looks charm your socks off too much. Panel heaters are renowned for being incredibly expensive to run. They can even be found in new apartments where developers skipped out of the essential attributes such as running cost in favour towards the cheapest devices available. We know this through feedback from customers seeking a more efficient electric heating device to replace brand new inefficient panel heaters. So be warned panel heaters may initially be cheap to buy however the price in which you will pay in running costs are totally uneconomic in comparison to an economy electric radiator such as the SlimPro.
Storage heaters
Designed in the early 19th century they are often described as 'a thorn in ones side' If you have or know anyone with this system they will relate. Poor controllability, often having to predict the weather, large, dated and bulky and lastly but importantly the requirement to be tied down to an economy 7 tariff. Economy 7 tariffs and storage heaters are poorly designed. The structure is designed for the perception of 'savings' utilizing a 'cheaper' off peak tariff only to be scorched by any electric consumption during the day which nearly always sets off any perceived savings. Again most users who already or have moved into a property that possess storage heaters are always looking to upgrade to a more economic and practical system and are relieved when they are finally brought up to date with the latest economy electric radiators. The most common quote we hear is I wish I have found myelectricradiators.com sooner. To any sceptics buy one and see for yourself, it won't be long until you are upgrading the remainder of your property. Don't be fooled into a new generation of storage heaters they nearly all work under the same facade.
Latest energy efficient electric radiators
An economy electric radiator that is cost effective to run and can truly rival traditional gas central heating is something to be admired. Economy radiators such as the SlimPro are constructed from an aluminum core which retains heat while allows for an identical quality of heat distribution to that of a traditional gas central heating system. Each radiator is fitted with it's own precision digital thermostat which constantly monitors room temperature assisting with optimum savings. On top of this you can take advantage from weekly program scheduling to create even further savings. The beauty of them is that once the room temperature has been met they will switch off only switching back on to maintain your chosen temperature.