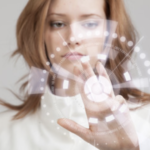 To be upfront: electric heating is surging in popularity as more UK homes make the switch from gas central heating to a much more refined, energy efficient and eco friendly heating system. Eco Electric Radiators are slick, highly responsive, easy to use, stylish and offer rapid heat distribution, whilst enjoying impressive running costs that rival traditional central heating systems.
While UK homes have traditionally been configured for gas heating, times are changing with more and more households investing in electric radiators and there is good logic behind that. Over the last couple of years a new generation of electric heating has hit the block. A new wave that quite frankly offers things that gas just can't.
One of the major annoyances of electric storage heaters (yes there are many, high running costs, hideously unattractive etc.) is controllability, the fact that you have to attempt to predict the weather (I know, as if that wasn't hard enough) in order to make use of the heater. I'm unsure what's more frustrating the UK's intermittent weather or the very fact that engineers actually manufactured a heater with this attribute. The storage heater concept was designed back in the WW2 era so I think we will let them off. Even so they were still popular right up until 2010.
Back to the good stuff, a new wave of smart electric radiators such as the award winning SlimPro remains one of the best electric radiators on the market. A quick look at the design and it is clear to see why, it's packed with lean engineering and style to envy. One touch buttons allow you to effortlessly set times and temperatures on a weekly schedule. That's right you can literally set your radiators temperature for each hour of the day up to a week. This is tremendous as it means that you can now set individual rooms at times and temperatures that suit you over the course of a week. Leave the house at 8am and don't return until 6pm? Perfect, set them to come on at 5:30 at 18 degrees until bedtime dropping the temperature to 14 degrees overnight.