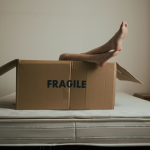 If you are building a new home or renovating an existing property then the chances are you will have encountered the topic of central heating. Your properties central heating system is an important aspect to get right since an average household spends approximately 55% of their combined energy bill solely on heating. Over the last couple of decades there has been a forced emphasis that we should all become more eco conscious in our life style choices with the objective to reduce our carbon footprints. The government is continuously encouraging homes to become more energy efficient and the most central factor to that would to posses a more eco friendly heating system.
Advancements in heating efficiency
Revolutionary developments within electric heating technology mean that todays economy electric radiators provide a significantly greater energy efficient capacity in comparison with earlier systems. How you might ask? The latest digital developments have equipped us with superior energy saving facilities enabling closer monitoring of energy consumption. Facilities such as digital programming enable you to control particular areas of your property at specified times and temperatures, tapering energy consumption for only when needed. On top of this there is the arrival of intelligent digital thermostats, working side by side with instant dry thermal heating elements. The combination of technology has enabled us to manufacture a new generation of electric radiators which is worlds away from the bygone storage heaters era that has blighted electric heating systems for decades through their inefficiency.
Electric heating
Electric heating offers a much more sophisticated level of energy management and more specifically the ability to heat particular zones of a property at times and temperatures around individual weekly habits. It is no wonder that for some people they are now their preferred heating system over a conventional gas heating system. There is the added benefit of low installation costs due to it's electric power supply cancels out the costly expense of laying pipes, moreover anyone can install too. The SlimPro showcases all of the latest digital energy saving technology and has equipped many homes and businesses throughout the UK with efficient heating. Through setting up a unique heating schedule, users can eliminate waste through tapering heating around designated rooms and use. You don't need to remember to turn off the radiators as this can be automated with programming, furthermore there is the benefit from creating a designated weekend schedule which a majority of systems just cannot provide.
Gas heating
A conventional gas system is usually severely inaccurate, relying upon a main central thermostat, for this reason temperature inaccuracies are not uncommon. Sure you can set your central heating to come on at specific times but remember that you will be heating the entire system, not just specific radiators. There of course copious amounts of heat squandered through pipes before reaching any of your radiators. Yes it is a conventional system but is it still the leading heating system? Fossil fuels are consistently making regular noise amongst the news especially with new carbon emission obligations. Just as cars are transitioning to electric due to their energy efficiency, cheaper running costs and minimal emissions you can bet your bottom dollar that gas central heating is making a rapid transition, moreover will end much like the petrol engine will, a thing of the past. Gas has traditionally been the staple point of heating UK properties due to lower fuel prices than electricity. However all that has changed over the last 20 years with the rapid increase of low cost energy efficient electric heating.
Wood burner heating
Some households would love the idea of a log burner in their living room. But is it more of a novelty than an efficient heating source? While the concept of the wood burner is trendy the real world realties may differ. You sure can use wood to heat your room but there is the labour of filling the burner lighting the fire and of course maintaining it. Apart from the physical maintenance there has been an increase in physical deaths on an annual increment hitting approximately 50 people per year across England and Wales. In addition to the lethal deaths a whopping 4,000 people required hospital treatment. The accidents have occurred as a direct result of carbon monoxide poisoning. Faulty wood burners are to blame for the leaks, it is highly recommended that your wood burner is regularly checked by a register engineer. Of course similarly to a gas inspection there is an expense to this.
Summary
It does not make economic sense to retain old fashioned heaters solely because of there is an initial expense in upgrading them. Remember that your initial outlay is often quickly recouped since your new electric heating system will be consuming much less energy to carry out the same task. More often choosing to retain old heaters will be significantly more expensive due to their high running costs. In summary it pays dividends to equip your property with an energy efficient heating system which will reward you with not only lower energy bills but a pat on the back from the environment.